Sign up for news from EOL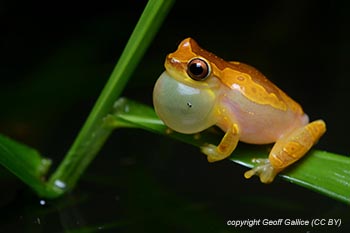 Sign up for news from EOL
Our knowledge of the many life-forms on Earth—of animals, plants, fungi, protists and bacteria—is scattered around the world in books, journals, databases, websites, specimen collections, and in the minds of people everywhere.
Imagine what it would mean if this information could be gathered together and made available to everyone—anywhere—at a moment's notice. This dream is becoming a reality through the Encyclopedia of Life.
Keep up-to-date with our progress towards documenting every species known on earth in a single, digital platform--eol.org. Sign up to receive our quarterly newsletters in your email inbox, and we'll also send you periodic updates about the latest scientific discoveries and breaking news from our host organization--the National Museum of Natural History--and updates from other EOL global partners in the future.
Simply complete the fields below: