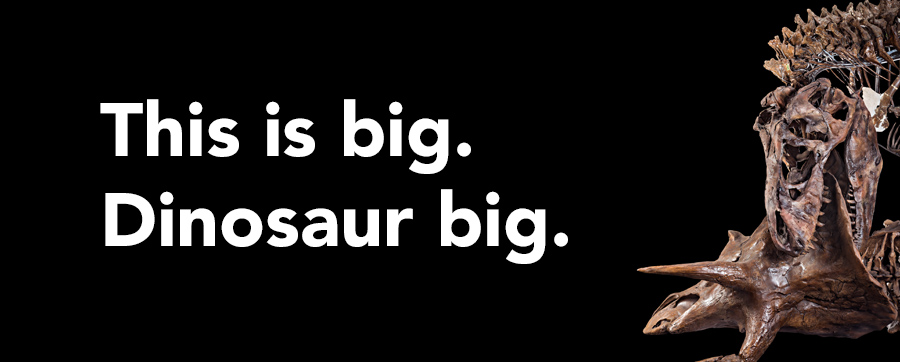 We want you to be a part of it.
---
With your support we will open the most ambitious project in the Museum's History. We want you to be a part of the this historic event, when the Fossil Hall takes each visitor on a journey through Deep Time.
Don't miss out of this opportunity to make an impact as large as a Diplodocus!
While federal funding ensures free access for more than 6 million visitors a year, we rely upon the support from people like you. Help us create this exceptional exhibition complete with hands-on family fossil learning experiences and cutting edge paleontological research that is presented in a fun and accessible ways to inspire new learning experiences for a diverse, worldwide audience.
Your support can make this happen, donate today.
For questions or more information, please contact us at 202-633-0821 or
nhadvancement@si.edu
To donate by mail, send a check made out to the Smithsonian Institution to:
Smithsonian
National Museum of Natural History
Office of Advancement
MRC 135 P.O. Box 37012
Washington, DC 20013-7012