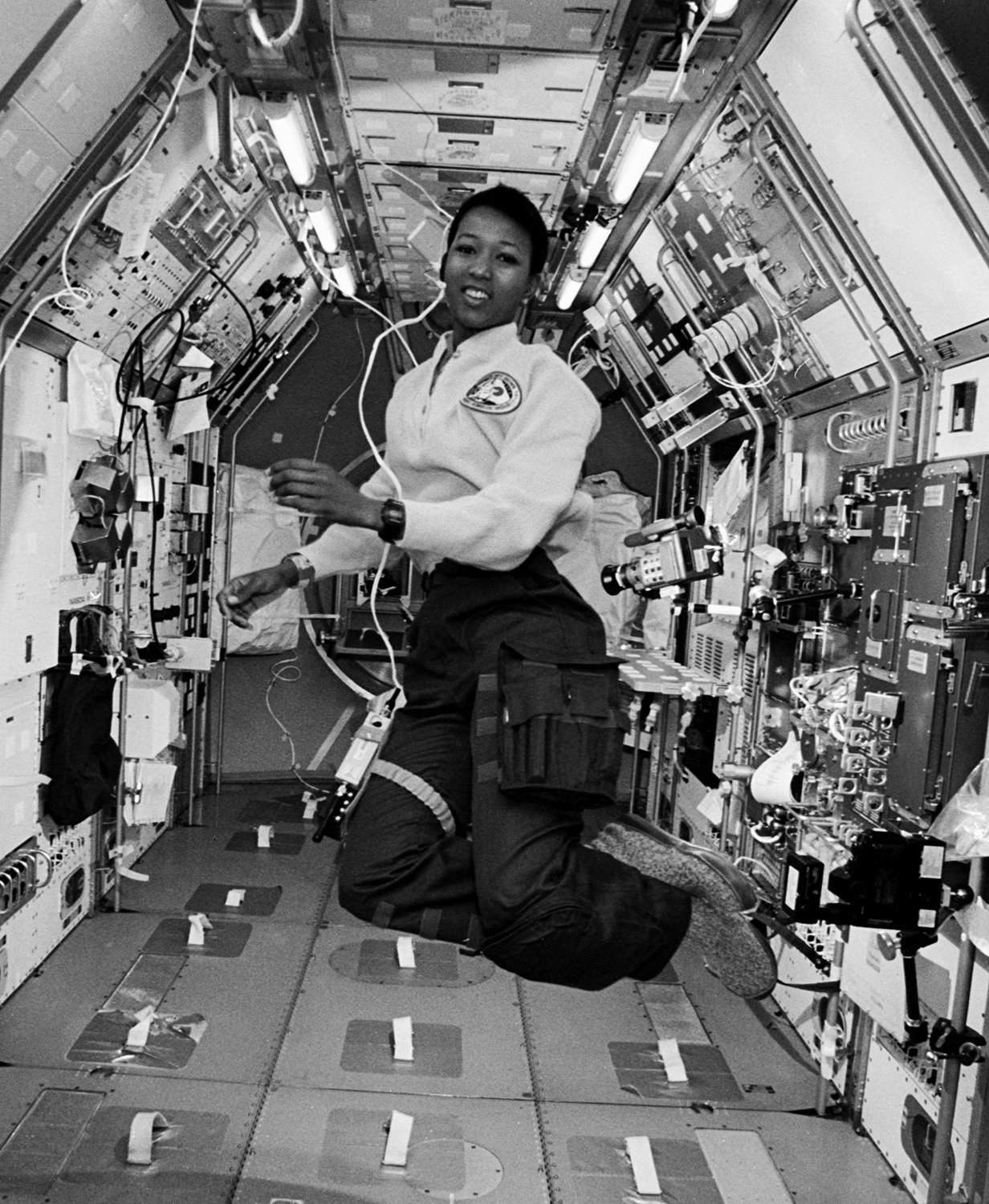 Mae Jemison, the first African American woman in space, aboard the Earth-orbiting Endeavour. PHOTO: NASA
Women have influenced eras, changed nations and shaped history. Yet countless of their stories are not well known, their contributions not fully integrated into our national narrative.

The Smithsonian's American Women's History Initiative will amplify women's voices to honor the past, inform the present and inspire the future. As the preeminent institution about the American experience, the Smithsonian will tell the critical stories of women to millions of people in Washington, D.C., and around the world, elevating their pivotal roles in building and sustaining our country.

We seek donors who share our vision for women's history to help launch this initiative. Your support will allow the Smithsonian to hire the best educators and curators to be positioned in museums throughout the Smithsonian. These experts will investigate our vast collection to uncover and illuminate women's stories—and then plan programs, exhibitions and publications to inspire the next generation and reach a global audience.
TO LAUNCH THE SMITHSONIAN'S AMERICAN WOMEN'S HISTORY INITIATIVE we will raise at least $20 million to:
Mentor ten paid interns

each year.