March 2017 ENEWS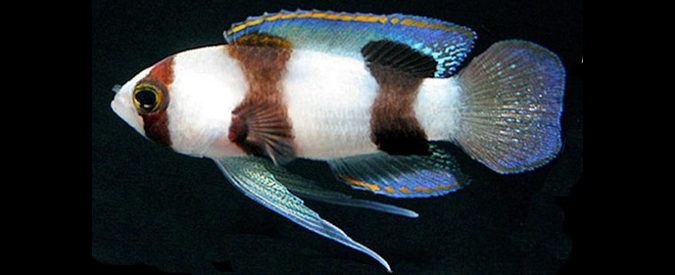 Close-up of the newly discovered hourglass basslet ("Lipogramma levinsoni") shows its bands. (Photo by D. Ross Robertson)

Smithsonian Discovers New Fish Species
And they were hiding in plain sight! The banded basslet, a small and colorful fish found deep in the reefs of the Atlantic Ocean, gained two new family members when Smithsonian scientists took a closer look at some "suspicious" appearances...
FIND OUT MORE ABOUT OUR DEEP REEF OBSERVATION PROJECT »
Smithsonian supporters like you make exciting discoveries like this possible. Thank you!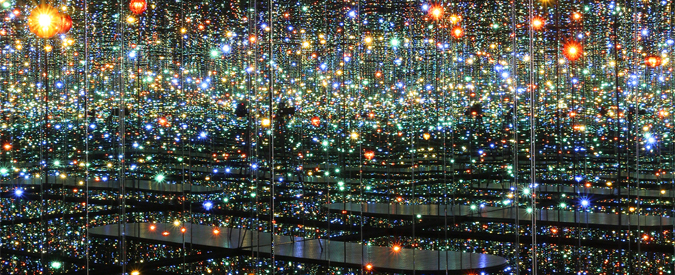 Yayoi Kusama, "Infinity Mirrored Room—The Souls of Millions of Light Years Away," 2013. Wood, metal, mirrors, plastic, acrylic panel, rubber, LED lighting system, acrylic balls, and water. Collection of The Broad Art Foundation, Los Angeles. Installed in "I Who Have Arrived in Heaven," David Zwirner, New York, 2013.

Introducing: Infinity Mirrors
Step inside the mesmerizing world of renowned Japanese artist Yayoi Kusama! Showcasing the artist's influential sixty-five-year career,
Yayoi Kusama: Infinity Mirrors
opens February 23 at the Hishhorn and invites visitors on a sensory journey with six of the artist's famous Infinity Mirror Rooms.
Free Timed Passes are required to visit. Hirshhorn members receive special access!
Learn more about the exhibit and how to jump the line »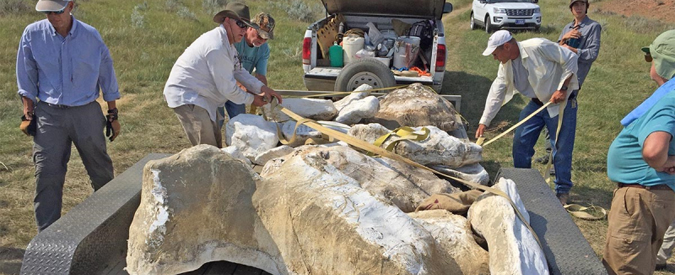 Photo by Antoine Bercovici

Tracking the Last American Dinosaurs through Time

What was the world like during the time the last American dinosaurs walked the earth? Smithsonian scientists from the National Museum of Natural History are digging deep to find out.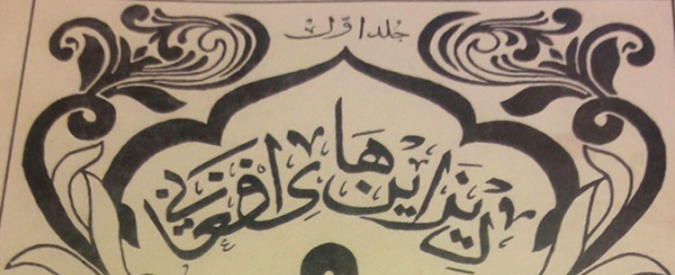 "I opened up the package and gave a yelp."

Tommy Wide, curator of the Freer|Sackler exhibition Turquoise Mountain: Artists Transforming Afghanistan, recently received a mysterious package in the mail. Inside was a small book featuring intricately beautiful designs exactly like those his organization is focused on preserving and reviving.
Yina Shinbare, "Wind Sculpture VII," (detail) photo by Donny Bajohr

Inside Wind Sculpture VII

Yinka Shonibare's Wind Sculpture VII may look like a colorful flag waving in the wind, but it is actually a 21 foot, 900-pound artwork made of steel – with a story to tell. The sculpture, unveiled outside the National Museum of African Art last month, is a commentary on the slave trade and colonization.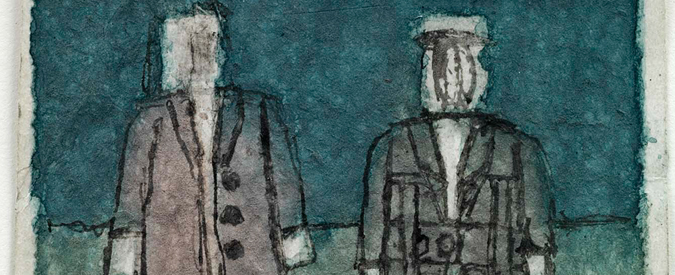 James Castle, "Untitled,"(detail) found paper, color of unknown origin, and soot. (Smithsonian American Art Museum. The Margaret Z. Robson Collection)

The Magic of Self-Taught Artists
The Smithsonian American Art Museum recently received a gift of 93 works of art from the collection of Margaret Z. Robson. The works include paintings, drawings and sculptures from 48 major self-taught artists and is the largest acquisition of self-taught art in 20 years.
SEE THESE UNIQUE PIECES »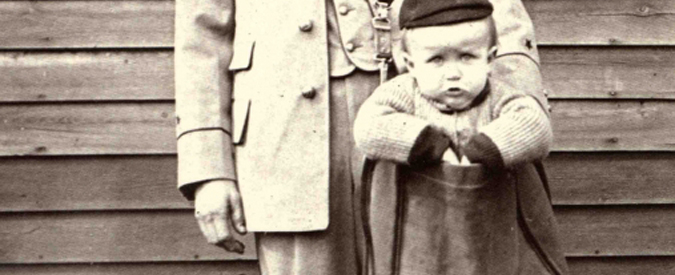 Trivia: What's happening in this photo?

Our collections often give us a glimpse into the past – and remind us of things that have long been forgotten, or would be unheard of now!

Can you guess why this small boy is sitting in a bag?


Closing Exhibitions